TRAINING-WORKSHOP MAKE YOUR OWN NATURAL BODYSCRUB
TRAINING-WORKSHOP MAKE YOUR OWN NATURAL OIL for FACE and BODY
If you wish to surprise your friends at their birthday, try out new skills at a bachelorette party or your team event by making something enjoyable and inspiring, invite LoodusSPA WORKSHOP to your event!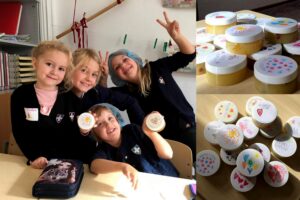 Training consists of both theory and practice.
The theoretical part will focus on combining different ingredients and aroma therapy – we will look into how different essential oils impact our minds. During the practice part of the training each trainee will make their own personalized natural scrub or oil according to the components and aromas chosen by themselves.
All participants will receive printed training material, a diploma for participation and a self-made product!
Location and time: to be agreed with the customer
Capacity: a group of ca 10-30 people
Duration: ca 1,5 – 2 h
We offer all the materials including beautiful packaging. It is possible to pay by invoice.
We kindly send you the price quotation according your needs.
Additional information by request, don't hesitate to contact us!
Phone: +372 5043999; e-mail: info@loodusspa.ee