LoodusSPA is an Estonian NATURAL SKIN CARE LINE.
We follow the philosophy that
THE BODY IS HOME OF OUR SOULS WHICH MUST BE TAKEN CARE OF IN A BEST WAY.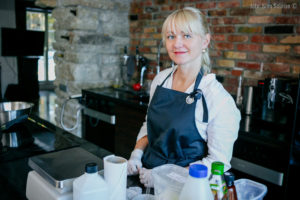 We manufacture all products from beginning to end in Estonia.
When preparing our products we select the best quality raw materials and packages suitable for natural cosmetics.
We select the ingredients carefully and add scents from nature.
LoodusSPA product range is based on high-quality natural oils, herbal ingredients, essential oils
and love for the creation of these products.
Our natural product line is tailored to meet the needs of the customer and the local climate.
The balance of natural oils, vitamins and antioxidants in our products provides the skin a great moisturizing and softening effect.
Our products are free of parabens, silicone, mineral oils and animal ingredients.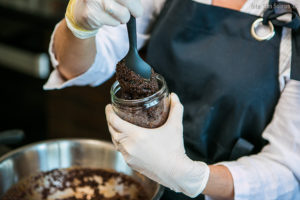 Our passion is to prepare products that offer a memorable experience while using it and help you take good care of the skin.
The skin reflects our whole body. Our appearance reflects our inside.
Daily skin care and the use of appropriate cosmetics help us to relieve skin problems and look great to feel good.
We should pay attention to the whole quality of life. Clean and healthy food, sufficient sleep, active physical exercise and natural living environment affect our body both- inside and outside.
The health is reflected in our appearance of the skin.
We want our customers to experience both – enjoy using the product and the time taken.